==================
Affiliate Statement and a Caveat
First off, a little caveat: within my articles you will find affiliate links, meaning if you buy them, I get a small commission. Your cost is not affected. In addition, I am an Amazon Associate and I earn from qualifying purchases on Amazon.
And yes, if I say that I recommend a product here, it means I truly believe it is a good product. I refuse to recommend any product that I have not researched and believe to be a good value.
Even better, I provide you with a very clear picture of the product, it's use, and the probable value.
Earning your trust is important to me. I run this website myself and the commissions and donations help support the site.
Sound reasonable and fair enough? Let's continue to the article.
==================
Do you need some birthday party ideas in 2023? Let us help you throw the most memorable birthday bash ever with these fantastic suggestions! As the day commemorates one's birth, it's only fitting to reflect on and rejoice in that person's entire existence. Because it's a great opportunity to get together with loved ones and have good times and lasting memories, it's definitely money well spent.
As a result, we have compiled a list of twenty-six fresh and intriguing ideas from which to choose. Birthday parties are fun for people of all ages. We have you covered whether you want to play it safe with tried-and-true party staples or branch out into uncharted territory. Get the balloons ready, light the candles, and start the celebration!
Birthday party ideas make the occasion more enjoyable. Family and friends gather together to celebrate the child's life. If you are running out of ideas about what to do for your kid's next birthday bash, don't fret. We've got some pretty cool ideas to make your kid's special day extra memorable!
26 Fun Birthday Party Ideas in 2023
Before you get all excited about the party, you must first decide when you will celebrate the party. Selecting the proper party date is a very important part of planning any birthday party. Make sure that you pick a time and day when all your guests can show up.
For a kid's party, a weekend is always the best option. But, if you are planning to rent a party venue and are a little tight on budget, you may want to consider celebrating the party on a weekday. Most venues give lower rates on a weekday.
You must decide in advance how much you are willing to spend on a birthday party. Whether you want to organize the party on your own or get a party package so that you won't think of anything else, creating a budget is very important to make sure that you won't be breaking the bank.
26 Birthday Party Ideas and Activities
Whether you are celebrating the party at home or in a venue, it's always a good idea to give the young ones something to do during the party. Here are some enjoyable birthday party ideas and activities that the birthday kid and other children will surely enjoy.
1. Plan an Outdoor Scavenger Hunt
You can use items found in your backyard or neighborhood. Or, check out a neighborhood yard sale for articles to use. This idea is fun when you have a lot of people at your party. If no one there has a health problem that keeps them from being active, you can include this as part of your birthday party ideas.
See who can make the best birthday cake. Kids love to have a cupcake decorating contest.
3. Create a Special Game Night With Classic Board Games
Monopoly and Jenga make the day exciting. For larger groups, consider having many games set up. Invite family members to the game and bring their cards for group play.
4. Organize a Karaoke Competition
Make it a family affair! Remember to video all the contestants.
5. Birthday Party Ideas: Play Connection
Choose one kid to go first then give them all a yarn. Let them begin by describing their life. When one says something that somebody else in the group has in common, ( "I love cats," for instance) the second kid will shout "Connection!" The first kid will throw the yarn to the second kid and take his turn to describe his life. Continue until everyone has gone and the yarn has formed a web between the kids.
6. Movie Night Belong to the Birthday Party Ideas
Pick a family-friendly film and put popcorn, candy, and drinks on a party table for your guests.
7. Put up an Obstacle Course
Set it up in your backyard with balloons and hula hoops for added excitement!
Place balloons and streamers to create a festive atmosphere.
9. Water Balloon Fight Birthday Party Ideas
This will keep everyone entertained and involved. It's fun, and kids will like it. It can have unique rules too. For instance, two persons on each side hold the ends of a towel. Rolling some towels into a makeshift catapult can send water balloons sailing through the net. The victorious side is the one that suffers the fewest losses.
10. Prepare Exciting Food Options for Your Birthday Party Ideas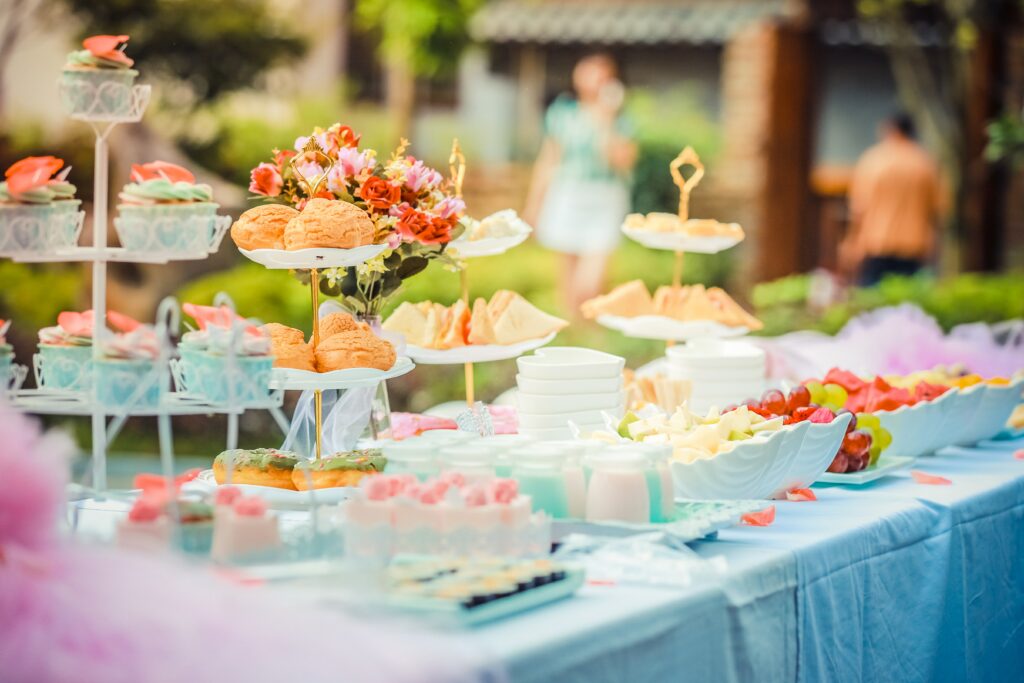 Put together a delicious menu of everyone's favorite dishes. Mini pizzas, tacos, and ice cream sundaes keep the spirits high. For healthier options, consider low-sugar options, too.
11. Build a Little Crafting Corner
Set up an area with supplies for adults and kids to make something special for the birthday person
12. Organize a Surprise Serenade
Play classic birthday songs on instruments or sing them together
13. Throw a Backyard Carnival Birthday Party Ideas
Fill it with games, pizza, cotton candy, pizza, and prizes for the winners! You can have a creative one with a few makeshift rides or a humble yet festive celebration. Family and friends can run the fun booths, and food stands.
14. Get Creative With Your Decorations
Make a banner out of construction paper and ribbon.
15. Silly String Birthday Party Ideas
A silly string party is a super fun and messy way to celebrate! It's a party where everyone gets cans of silly string and sprays each other. Picture this: you're surrounded by your closest friends and family, everyone holding a can of colorful silly string, ready to make a mess. Once the countdown begins, you start spraying everyone around you, and soon enough, you're covered in a tangled web of colorful string.
The best part of a silly string party is the element of surprise. You never know when someone will sneak up on you and spray you with silly string from behind!
16. Set up a Miniature Golf Course in the Backyard
Mini golf is an enjoyable activity for a birthday party. It is not just a game but can also provide educational and physical experiences among your young guests.
17. Have A "Surprise Guest" Appear for the Birthday Star.
It could be anyone from Mickey Mouse to Batman!
18. Photo Booth or Photographer Birthday Party Ideas
Capture special memories with a photo booth or hire a photographer to take pictures of everyone. You can determine where to place your photo booth to have this. While you're at it, consider a concept for your photo booth's background. For added fun, you may also supply a few props and costumes for the kids to wear.
19. If You Invite Other Children, Make Sure You Have Gifts for Each One.
This is one of the nicest and most thoughtful birthday party ideas.
20. A Virtual Birthday Party for Faraway Fam
If the birthday child lives far from their family, host a virtual party including cake, streamers, and even singing happy birthday to the guest of honor!
21. Try Indoor Camping as Part of the Birthday Party Ideas
Set up tents inside the house or yard and have fam members dress in their best camping gear.
22. Have a Cooking Competition
Everyone pitches in to make a dish or dessert that's judged by all the guests.
23. Put Together an Escape Room
Make puzzles for your members of the fam to complete and solve as part of their mission to find the birthday treat
24. Create Handmade Cards
Add personalized messages from each guest to the birthday boy/girl!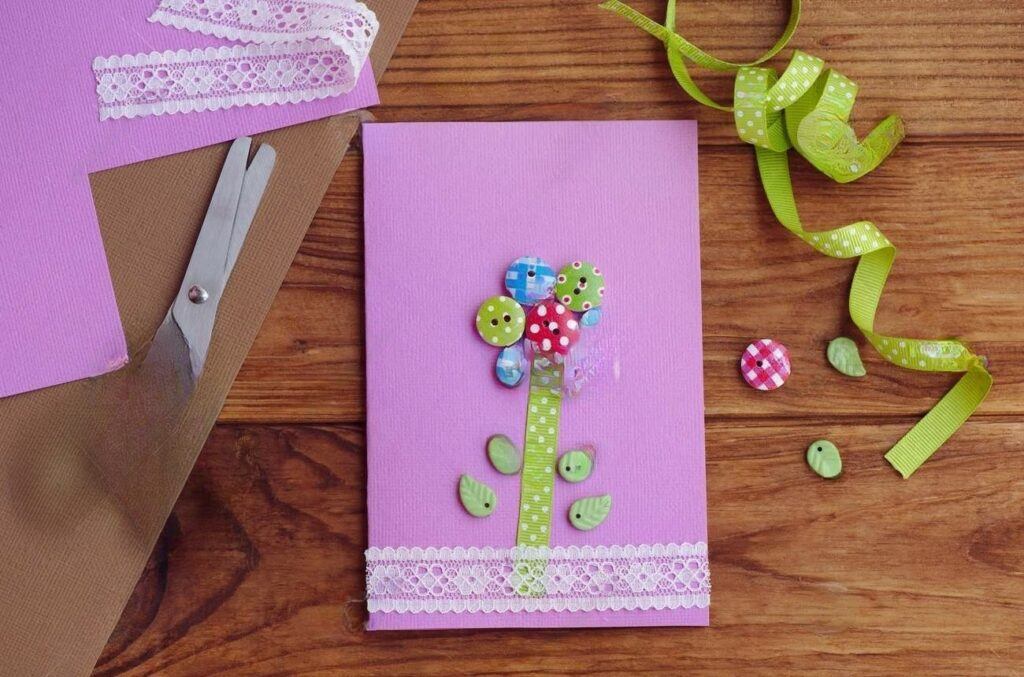 25. Surprise Gift and/or Performance
End the night on a high note with a surprise for the birthday boy/girl – maybe an unexpected gift or performance!
26. Birthday Party Idea: Get an All-in Party Package
Planning a birthday party can be nerve-racking. So if you do not have the time and energy to think about the food, the activities, or even the venue for the party, your best solution is to get all-in party packages.
All-in packages save you from the stresses of planning your reservations. These packages usually include the food, event, and venue. Just bear in mind that they vary per business. Research first before booking a reservation. It will be difficult to cancel a reservation once you booked it.
Types of Birthday Packages
Businesses offer different types of party packages such as bowling parties, skating parties, mini golf parties, laser tag parties, and more. If you are to book a party in a theme park, they may let you choose a specific number of attractions for the guests. Attractions such as go-karts, mini golf, and bumper cars are definitely a hit for the kiddos.
A classic birthday party may include the following: a party table, plates, cups, napkins, your choice of food and drinks, and a host to entertain the event.
It's important to remember that prices can change without notice and that you have to buy at least a certain number of packages. There may be an extra fee for the cake, so make sure you ask for everything before committing to anything.
Some other things that you may get charged for are bringing outside food or bringing more guest. A cleaning fee can increase your total bill if you made a mess with confetti or poppers. Most business need a 50% deposit to book a party. Immediately contact your party provider if you wish to cancel the event to help you rebook the time and date and also to make sure you won't forfeit your deposit.
Video credit: @FamilyFunEveryDay
Best Kid's Birthday Party Places
Here are some of the best kids' party places for celebrating your kid or child's birthday in 2023.
Chuck E. Cheese – Chuck E Cheese offers three exciting packages: the Ultimate FUN Package, Mega FUN Package, and Super FUN Package. All three packages include party set-up, a 2-hour party table reservation, a live birthday show, two slices of pizza and a drink per kid, and Ticket Blaster.
Bowlero Corp – A bowling party is always a good idea. Bowlero Corp packages include food, the arcade, and of course, the lanes.
Michael's – Great place for creative children! Michael's doesn't only sell arts and crafts but can also host kids' parties too. Choose from their different crafty themes and let the kids express their creativity through arts and crafts.
Dave and Buster's – With many attractions, hundreds of video games and kid-friendly food, the kids will surely have a blast at Dave and Buster's.
Try Out Birthday Party Ideas!
Party planning can be stressful but fun and exciting as well. Preparing for your child's special day is truly a meaningful task. So whether you plan it on your own or you hire a party package provider, don't forget to enjoy your time making all the plans. We hope our birthday party ideas help you decide on some fun activities you can do on your child's special day!
We're glad you found our post with birthday party suggestions helpful. If you know of any friends or family members celebrating a birthday soon, please extend our best wishes to them. Sending birthday wishes their way!
---
Check Our Other Posts
Frequently

Asked Questions 
Can I plan a birthday party without spending a lot of money?
Absolutely! There are plenty of budget-friendly party ideas that are still super fun. Consider having a DIY party where guests can make their own decorations or crafts. You could also have a potluck-style party where everyone brings a dish to share instead of hiring a caterer. Get creative and think outside the box – sometimes the best parties are the ones that don't break the bank.
What should I do if my child wants a birthday party theme that I'm not familiar with?
Don't worry – the internet is your friend! Do some research and look up ideas for the theme your child is interested in. You can find inspiration for decorations, activities, and even party favors online. If you're still feeling unsure, consider reaching out to other parents in your community who have thrown similar parties. They might have some helpful tips and advice to share.
How can I make sure everyone has a good time at my birthday party?
The key to a successful party is to make sure everyone feels welcome and included. Try to plan activities and games that are engaging for all ages and skill levels. If you have guests who don't know each other well, consider including some icebreaker activities to help them get to know each other. It's also important to be a gracious host – make sure you greet everyone as they arrive and thank them for coming as they leave. By creating a warm and welcoming atmosphere, you're sure to have a party that everyone will remember fondly.